Below are links to two articles about women photographers who captured the Iranian Revolution in pictures. Their stories and the their work are fascinating.
The first, which profiles the work of Maryam Zandi, looks at the revolution in general.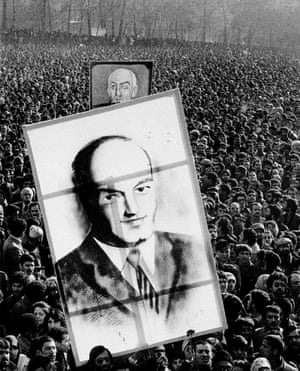 'To each his own weapon, I have my camera': Iran's 1979 revolution – in pictures"
http://www.theguardian.com/world/iran-blog/2016/feb/08/iran-1979-revolution-photograhy-maryam-zandi-pictures-enqelab-e-57
The second, which profiles Hengameh Golestan, focuses on the role of women during the revolution.
"Witness to revolution: the women of Iran 1979"
http://www.telegraph.co.uk/photography/what-to-see/hengameh-golestan–witness-1979/